[Critique CD] Black Veil Brides – We Stitch These Wounds ?>
[Critique CD] Black Veil Brides – We Stitch These Wounds
En tant que guitariste, je dois bien sur m'intéresser à la musique, à tout style de musique, pour m'inspirer et m'améliorer, n'imaginez pas que j'écoute seulement du métal, j'écoute un peu de tout, même si le métal (metalcore surtout) est ma passion.
C'est pour ça que maintenant, je vais publier sur le blog, quelques critiques de CD, de plusieurs styles, et donner mon avis sur les albums que j'ai dernièrement écoutés. On commence dès aujourd'hui avec le premier album de Black Veil Brides.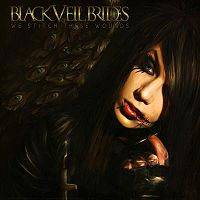 Un petite présentation du groupe s'impose, Black Veil Brides (en abrégé BVB) est un groupe Américain de Metalcore formé en 2006 à Hollywood (Californie, Etats-Unis). Le groupe est composé de Andy Six (chant), Ashley Purdy (Basse, Chœurs), Jake Pitts (Lead Guitar), Jinxx (guitare, violon) et Christian Coma (batterie). Leur premier album « We Stitch These Wounds » est sorti au mois de Juillet 2010.
L'album est composé de 12 chansons que voici: 1. The Outcasts (Call to Arms) 2. We Stitch These Wounds 3. Beautiful Remains 4. Children Surrender 5. Perfect Weapon 6. Knives and Pens 7. The Mortician's Daughter 8. All Your Hate 9. Heaven's Calling 10. Never Give In 11. Sweet Blasphemy 12. Carolyn.
En ce moment, c'est dur de faire un choix entre les albums de metalcore, tellement il y en a cette année, comme Fever de Bullet for My Valentine, Eye Set to Kill, celui d'Escape the Fate qui devrait débarqué dans peu de temps, ou encore Avenged Sevenfold avec Nightmare, ce sont tous de très bon albums. Black Veil Brides fait office de petit nouveau cette année, à part un premier EP qui n'a pas fait beaucoup de bruit, c'est leur première grosse sortie, et elle est remarquée celle-ci puisque leur opus se classe #36 sur le Billboard Top 200, et n ° 1 sur le Billboard Independent. On comprend pourquoi cet album se classe parmi les meilleurs place puisqu'il comprend tout ce qu'un acheteur métaleux veut entendre, c'est à dire du gros son mélodique, avec des solos dantesques qui vous transportent, et quelques screamos pas trop violents qui sont bien placés,sauf qu'il n'y a pas que ça dans cet album il y a deux chansons calmes qui apaisent les esprits des auditeurs les plus déchainés 🙂 ces chansons sont The Motician's Daughter, et Carolyn, vous remarquez qu'elles sont bien placées puisqu'elles se trouvent en plein milieu et à la fin de l'album, tout et fait pour enchanter l'acheteur que je suis, et que vous êtes peut-être 😉 Vous l'avez peut-être compris, je suis fou de ce premier album de BVB, c'est pour moi le meilleur album de metalcore de l'année.
[rating:5/5]